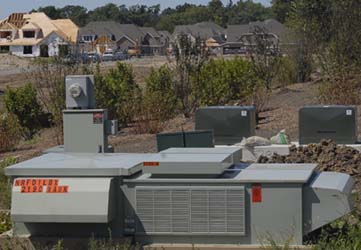 Davey Utility Services works with several entities in the Building community to take care of all our clients needs regarding Dry Utilities. Our clients include Residential, Retail, Commercial and Industrial Developers and Builders. We also work for, General Contractors, Engineers and Architects.
We represent our clients and coordinate all their dry utility construction work. We work with local Electric, Telephone, Gas and CATV companies to ensure our clients projects are kept on track and are completed to meet their required service dates. We provide a single point of contact and take care of all the coordination associated with dry utility work, including Overhead to Underground work, Utility relocation work, temporary telephone or power needs and bringing the main utility infrastructure to your project.
We Ensure that you are positioned for success by diligently working with all the utilities to proactively prevent project delays. We review all utility designs and seek opportunities to reduce costs. At Davey Utility Services we are committed to solving the inefficiencies, delays and constraints that are inherent in dealing with multiple utilities. We deliver results that you expect.